Fighting drug-resistant bacteria
Safe. Simple. Efficient.
Test all at-risk patients for multidrug-resistant bacteria upon admission. Decide on the spot: isolate or not.
Safe. Simple. Efficient.
Test all at-risk patients for multidrug-resistant bacteria upon admission. Decide on the spot: isolate or not.
Mit ihrer europaweiten Studie über multiresistente Erreger erlangte eine internationale Forschergruppe mit Prof. Hajo Grundmann, [...]
With new and current investors, the medtech startup in Freiburg takes the next big step [...]
Thanks to Social Minister Manne Lucha from the Ministry of Social Affairs and Integration BW [...]
Multidrug-resistant bacteria
Millions of infections worldwide lead to thousands of unnecessary and tragic deaths. Increasing numbers of superbugs such as MRSA or carbapenemase producers can no longer be treated with first-line antibiotics.
Days of waiting for lab results
After a patient is admitted to a hospital, it takes days of lab work to detect multidrug-resistant bacteria and determine the need for patient isolation.
The dilemma of not knowing
The long wait for lab results puts all patients at risk, because clinicians are left guessing who requires isolation and who does not. This results in outbreaks and unnecessary isolation costs.
The point-of-care solution
clinicians have been waiting for
Finally, your work has a flow again
Safe
We've got you covered for the relevant range of threats: MRSA, VRE, ESBL and carbapenemase producers. Right at patient admission.
Simple
No sample prep, no pipetting, no additional reagents: From swab to decision in approximately 30 minutes. Decide on the spot: Isolate or not.
Efficient
Increasing patient safety affordably while cutting costs for patients & hospitals. Sounds like a win-win to us.
Centrifugal microfluidic technology
Spindiag disk
Ultrafast and sensitive PCR for fast and reliable results.
Affordable even for screening applications.
Spindiag player
Three buttons, no touch. Simple is back.
One or two disks? Same or different patients? Modular by design!
One player for numerous applications. Introducing the Spindiag platform.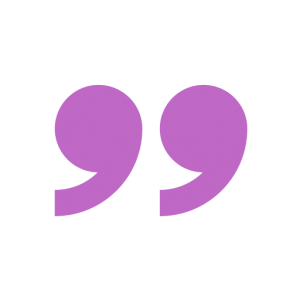 "I think this system particularly makes sense in intermediate care wards. From my own experience, if a patient is admitted to the hospital and the history indicates previous MRSA or 4MRGN, it's useful to know within half an hour whether I need to isolate the patient and initiate further steps."
"In my experience, the system is very useful and very helpful, especially with the functions I saw. It saves a lot of effort and time, in terms of days and beds – just what Spindiag designed it for. The system is a really good idea! I didn't know this was technically possible. Awesome!"
"Spindiag´s system makes a lot of sense. I witness it myself: In the hospital, two patients are kept together, and late in the process it turns out that one patient has a pathogen. With such a system, you could recognise much faster: You need to isolate the patient."
"The system is very useful! Since we receive many patients from external hospitals, we must isolate them on arrival. This costs a lot of time and money for everyone. In our case, it is meaningful to get the test result within half an hour."
"This system makes a lot of sense and saves a lot of work, since you find out in only 30 minutes if the patient needs to be isolated or not!"
Founded in 2016 as a spin-off from the prestigious German research institute Hahn-Schickard, Spindiag comprises a team of experienced physicists, engineers, molecular biologists, and entrepreneurs supported by a seasoned team of advisors with business experience in the diagnostic field.
Spindiag GmbH, Engesserstr. 4a,
79108 Freiburg, Germany
Follow us on social media