Solution
Test directly at the point-of-care PCR in well below one hour.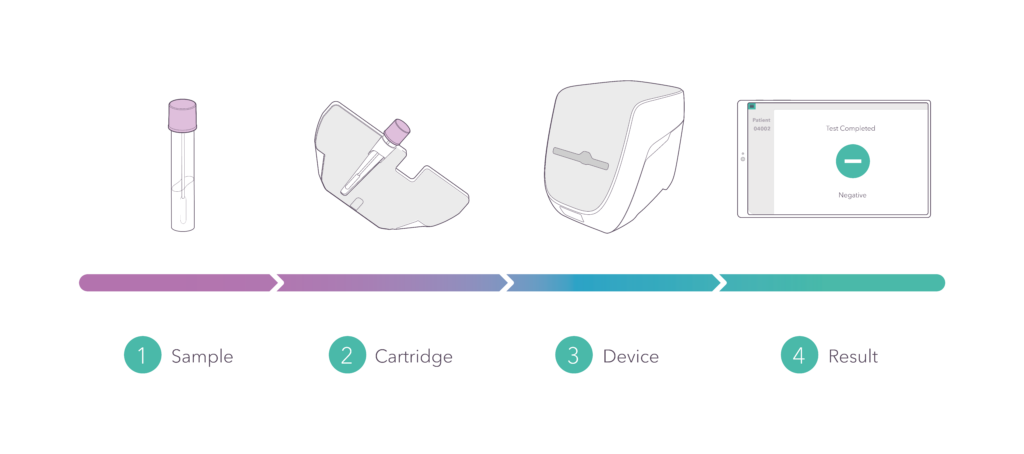 Providing results for close to 60 patients daily per device right at the patient admission.
Seven days a week.
Rhonda System
One player for numerous applications. Introducing the Rhonda System.
Simple is back: three buttons, no touch, this is the Rhonda player. Insert a standard COPAN eSwab® into Rhonda disk. Follow your usual routines. Two analyses for the same pathogens can be analyzed in one run.
Ultrafast and sensitive PCR for fast and reliable results. Affordable even for screening applications.